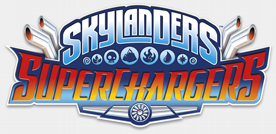 General Discussion Topic
Use this topic to discuss all things SuperChargers
Quote: Activision
Skylands is in peril! Kaos has unleashed his most evil weapon yet – the Doomstation of Ultimate Doomstruction. With all of Skylands on the verge of collapse, a special team called the SuperChargers has been assembled to pilot an unstoppable fleet of incredible vehicles. Now you and the SuperChargers must embark on epic adventures over land, under sea, and through the sky to stop Kaos and save Skylands!
Official Skylanders SuperChargers: Overview
If you are going to post spoilers, please use the spoiler tag. To do so, highlight the text in which you want to spoiler then press the exclamation mark button (in between the link and youtube buttons).