Considering there are more and more topics about what we want and what should stay for next game, I mentioned this once but now I really want to expand on it.
Eon's Citadel is pretty much the true canon hub for the Skylanders. As far as we know it's where they all live and stay when they're not working. And it used to be a lot more stylish than the newer hubs,looking like a real town:
And though it can only be seen for a few seconds in Giants, the reconstruction seems to be keeping its architecture: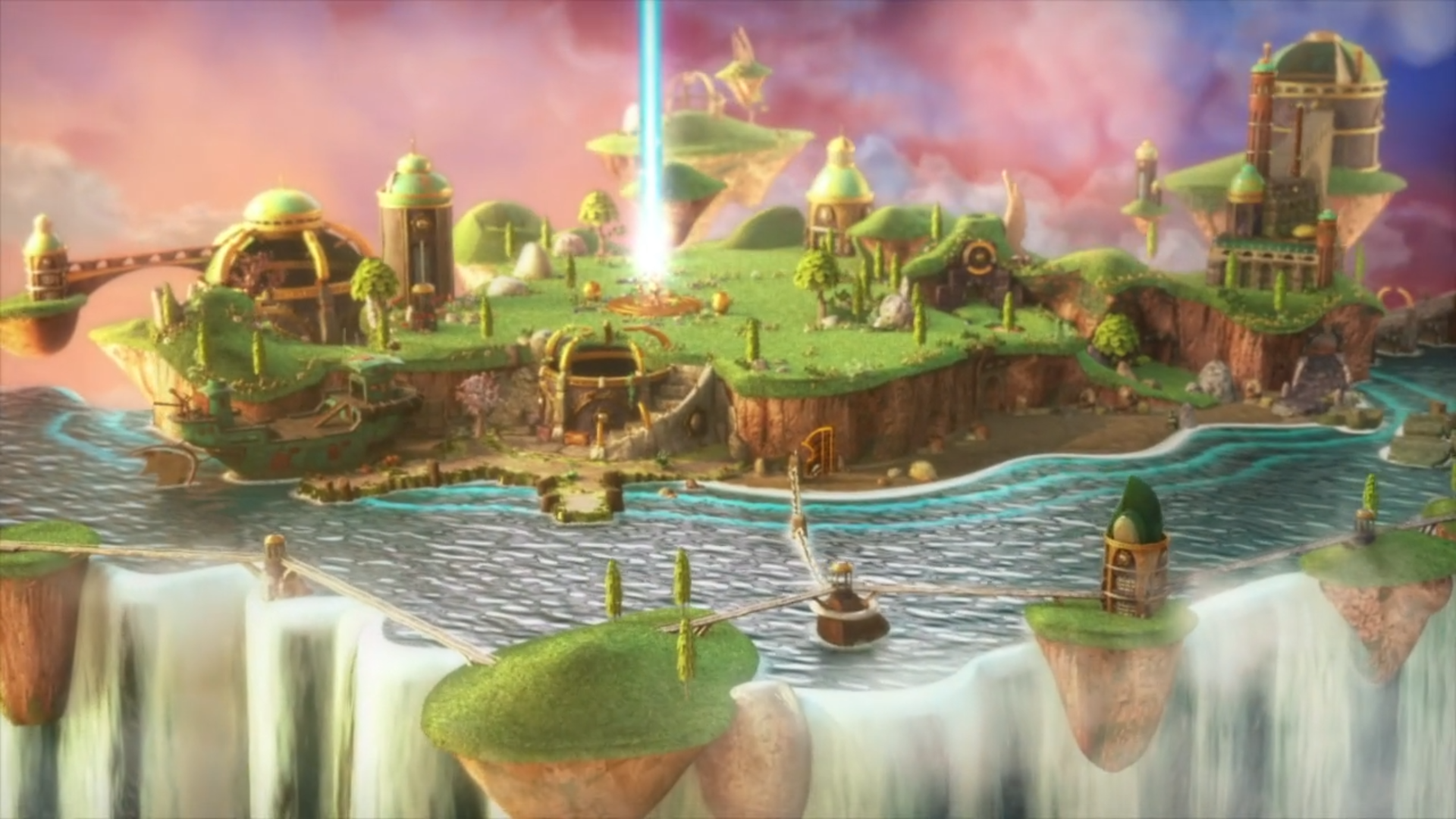 So what I'm asking DS is... For the fifth or sixth game, would it be time to have the Citadel/Ruins,this time rebuilt,once again as a hub? Sure it'd take much longer to create especially if they allow people to finally see the living quarters of the team, but would it be worth it with the nostalgia for SSA starting to show up?