I was recently sent an email that reminded me that you shouldn't leave batteries in your portals. The series is nearly ten years old now so any batteries that you got with the original Skylanders Spyro's Adventure, any of the 3DS games, Skylanders Battlegrounds, or the mobile portals are ripe for leaking and will damage your portals if they've been left inside.
Unfortunately I made that mistake with my original SSA 3DS portal as you can see: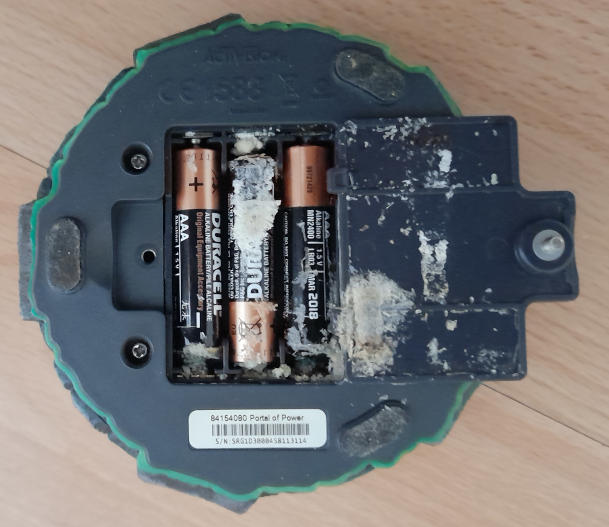 Luckily after cleaning it up the portal still worked but if it had been left longer I would imagine it might not have fared too well.
And even if you've just left the batteries in the box they can still leak, a while back I noticed a set of never used batteries in my drawer that I'd left in their original plastic wrapping had started leaking. So anyone who's kept any game with a battery powered portal in its original packaging might want to check inside for damage.