After a long wait the remake of the original trilogy that we all knew was coming has been revealed as the Spyro Reignited Trilogy. Thanks to
Amazon Mexico
we now know that the game is coming to the PlayStation 4 on September 21st and will indeed be a remaster of Spyro the Dragon, Spyro 2: Ripto's Rage!, and Spyro: Year of the Dragon.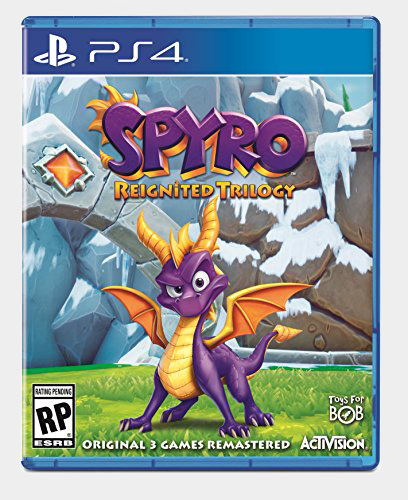 Keep in mind that the Crash Bandicoot N-Sane Trilogy had a placeholder boxart when it was announced so this is likely not the finalised boxart.
Amazon India
also has an Xbox One version listed with the same release date along with a bunch of screenshots from the first game in the trilogy, including this direct comparison:
While we wait for the actual official announcement you can check out more of the images in the
gallery
or get talking about the game in the
forums
.