Hidden away in a
trailer
for today's
Trap Team on Tablets
news announcement was a shot of the full character poster that will be included with the regular
Skylanders: Trap Team
Starter Packs, thereby showing off a slightly blurry first look at the remaining new Trap Masters, the new Core characters, a bunch of new Sidekicks based on existing pre-Trap Team characters as well as a whole load of capturable villains.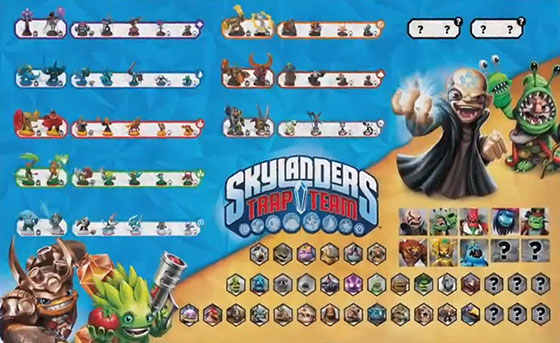 The names are not on there and there are still several secret Skylanders and villains marked on the poster so there's still a lot left to find out before the launch of the game in October. And perhaps even beyond if they intend to keep up those mystery entries.
Thanks to forum member ZapNorris for spotting the poster.