The official sequel to The Missing s (An Animal RP), now with more action and excitement. The rules are the same, except that you can add a new character, an animal that it's overly hunted by men. For those of you new, you can see the rules, artwork and original story in the first page of the first RP, just click
//forum.darkspyro.net/spyro/viewposts.php?topic=57233
. You can still be a Missing, but if you decide for a Hunted, then better. Now then, let the story BEGIN!
Haven for the Missing s was founded years ago, and Sybil met lots of new friends, some very endangered, other not much, but still wanted the chance to live away from humans. Three months ago, the civet and her loyal kea parrots discovered a well hidden, foggy island one mile east from the original island. Seeing this as another chance to help animals around the world, Sybil made a pact with the endemic animals living there. The new island will be inhabited by animals that are extremely prosecuted by men, for fur, food or any other reason. Sybil's bird friends, including the keas, are helping spread the news worldwide, as always. Like before, animals unable to fly or swim will be transported via orca whales. To travel from island to island, a bridge (now broken to prevent unwanted animals to the Haven) can be crossed with a little help from them. Now with all settled, this new island and future residents promise Sybil and all of her Haven friends to have even bigger adventures, and dangers...
New Characters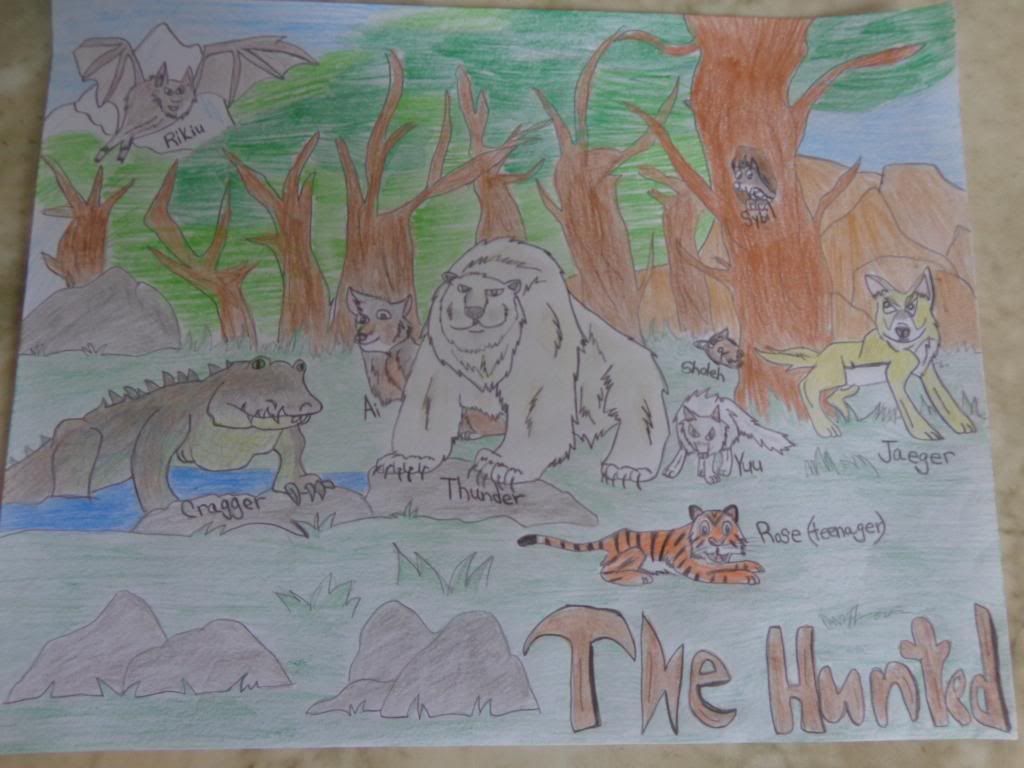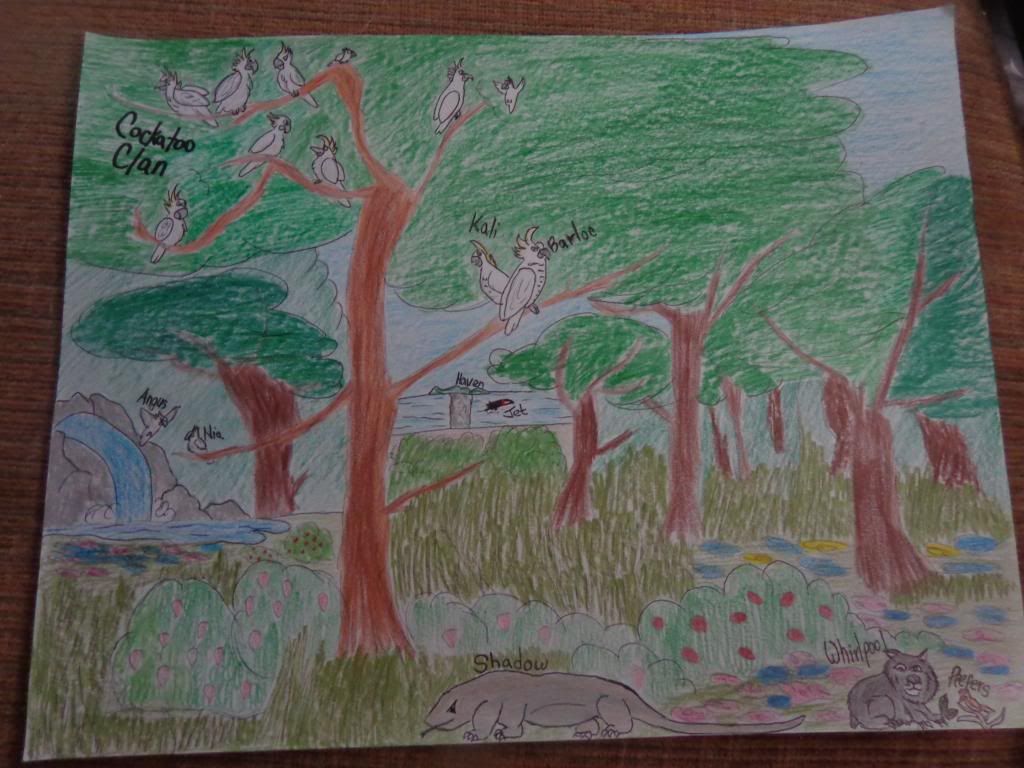 Characters and their users:
Main Characters:
Sybil (Felines): A Malabar civet, and creator of the two Havens. She's sweet in nature, but is also stubborn. Firm in her decisions, but can open up to new ideas. Has shown to be naïve as well.
Mambo (Felines): Leader of the keas. Very mischievous and playful, he would do almost anything for a good prank and a great time. Despite his sometimes carefree nature, he cares deeply about his flock, and never question Sybil's decisions. Has a soft spot for Rose.
Cairo (Felines): Leader of the orca whales, a position previously owned by Jet. He is huge and intimidating, but only grows violent at Jet. He has strong feelings for Sybil.
Jet (Spyroconvexity): Cairo's rival. Lacks strength, but is cunning. Was the leader of the orca pod, before voluntarily returning the position to Cairo. Was an antagonist working for Shadow, but had a change of heart due to Sybil's kindness.
Rose (Spyroconvexity): A young and shy Siberian tiger. She's a little more of a smart mouth sometimes and she's adventurous. She is brave when protecting her friends. Often thinks about her mother. She is Shadow's main target and future leader of the Haven.
Dagger: Baby orca very loyal to his mother that took a liking to Jet. Wants to challenge Cairo for leadership when he grows up.
Recurring characters:
Chica (Stealthelfrocks): A Mexican wolf and Sybil's second-in-command, also Rose's substitute mother.
Jaerl (Wystrel): A shy, withdrawn and solemn Peregrine Falcon. Gets in trouble often and has a huge crush on Sybil.
Royal (Wystrel): Harpy Eagle that made a pact with the mongooses. Very protective of Jaerl, and a father figure to him. Generous, compassionate and loyal, but can also be cruel and cold. Will defend Jaerl as well as anyone he cares about with his life.
Bjorn (Wystrel): A Bull Asian elephant. Extremely brave, protective, generous, caring, compassionate and loyal. Are like fathers to everyone around them.
Anvor (Wystrel): Bjorn's younger brother. Like him, he is protective and helps his brother and the other residents in any way he can.
Ivor (Wystrel): A Badger with a very sweet nature. Lives underground. Actually the eldest of the Asian elephant brothers reincarnated. Like them, he is brave and kind towards the Haven residents.
Skaliscin (Waaksian): A Black-Capped Centipede-Eater. Mischievous, acrid, and often mean-spirited. But only when the circumstances demand it... she can actually be very tender in heart.
Speckles (Waaksian): A small Lion's Hill Velvet Worm. Paranoid, mistrusting, and has very short fuse. However, his interior is much softer than his exterior(metaphorically speaking).
Voracivenom (Waaksian): A Black-Capped Centipede-Eater too. Jovial and thoughtful. But, if you question him about certain things, he becomes a jittery thing that acts like he never met you.
Sayan (redwes): Amur leopard whom isn't fond of humans due to experience(s). He serves as a living example for why one shouldn't leave the island(s). He has a solitary nature but is getting better.
Kallik (jennacat4): A shy Pacific Degu.. She is weary of the bigger animals, as she thinks they will eat or step on her. Likes most, if not all of the animals in the Haven.
Kona (jennacat4): A bouncy, friendly Island Fox. She doesn't go out of her way to make friends, but isn't unfriendly.
Stripes (Spyroconvexity): Thylacine with a solitary nature.
Aerigil, or AJ: A Margay with low self-esteem.
Draco (Stealthelfrocks): An alligator with an intimidating nature, but good intentions.
Brody(chained skull): A bat with a lonely nature. He hardly shows up to anybody.
Antagonists:
Yodel (Felines): A bitter warbler. He opposes Sybil in every way and often fights with her. He has been unsuccessful in his attempts to bring his comrades against her, so he has conspiried against her. Currently under house arrest for his betrayal.
Sholeh (Felines): One of the native mongooses, disgusted with her species for giving up to Royal. Was allied with Yodel, Shadow and Jet. She was returned to her home, where she's planning revenge on Jet for his betrayal, as well as have Sybil and Royal eliminated.
Jaeger (Waaksian): A mean dingo that has secretly found a way to enter Sybil's Haven. He will stop at nothing to bring the civet and her friends down for "invading" his home, and has allied with Shadow to make it possible.
Shadow (Spyroconvexity): A Komodo Dragon and main antagonist. He wants to conquer both islands and get revenge on Rose. He delights on torturing and taunting others, as well as eating.
Warren (Felines): A clumsy vulture who Sholeh has befriended and is her eyes in the sky. He likes her very much, even though she is very mean to him due to his dim witted nature. Has great admiration for Shadow.
Other Haven residents:
Theodore (slambam104): A kind pelican and de-facto leader of the non-kea birds around the island.
Mercury (Felines): A rookie pelican traveler. Very young and naïve, he follows Theodore around.
Orca brothers (Felines): A pair of naughty orcas that get in trouble often. A real burden to Cairo.
Ami (Felines): A solitaire pelican and a sentry. Let's Sybil know if there is something unusual going on.
Cole (Felines): A bulky, strong kea and Mambo's bodyguard. Despite his harsh exterior, he is actually very kind.
Cheryl (Felines): Cole's sister. Loves her brother very much, but questions him a lot. She's still learning to accept her new life. She's very irresponsible and quite selfish, though she has a rarely seen delicate side.
Hunted Island residents:
Barloc (Felines): The untrusting leader of the cockatoos. He despises predators above all else.
Kali (Felines): Barloc's wife. He obeys her most of the time, as she is always the voice of reason.
Angus and Nia (Felines): Barloc and Kali's nephew and daughter. The are always together, making mischief everywhere.
Whirlpool (Felines): A smart wombat with dialect problems. He is the which doctor of the island, always creating miraculous medicines. Has a tunnel that looks like a very complicated labyrinth, that only he knows very well.
New users:
Welcome. Hope you have a great time here

Returning users:
Welcome back! Let's continue the adventure