Previously only seen in special Wii and PS3 console bundles, a single pack of Gnarly Tree Rex is about to hit the stores.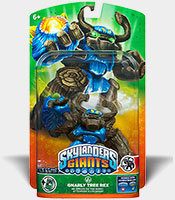 A few have already been
found
in stores but it is not expected to be properly released until a little later in the month.
The first of the new Giants sidekicks from the
Frito-Lay promotion
have been
arriving
so be on the lookout if you've ordered some of those.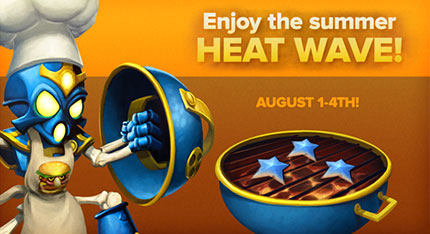 And
Skylanders: Lost Islands
updated again this week. First with a new companion, Ruggles, who increases the number of Skylanders you can send in a Sanctuary, and today with the month's brand new Alter-Ego called "Grill Master Chop Chop" that you can win in the Wishin' Well (or just buy for 1500 gems).
As part of the "Heat Wave" event that lasts until the 4th of August you can also win previous alter-egos in the Wishin' Well as Top Prizes and hero points from all sources have been doubled for the duration.

Infinity Guru:
Series 1 Power Discs and their abilities revealed in video form.