And Cynder is done! Been so for two days now but I couldn't find time to take and post pictures. Here she is.
She has stained details and dry brushed scales and other raised details (such as the wings as well) Her eyes have a high glass finish so they are more reflective. She has thin black outlines separating her features. She has a "stock" base so she fits in with the rest of the crew. Her gloss has a snake skin finish to it as well.
Although in the pictures you can see none of that. But I did try! I might make a video maybe that will help show the detail.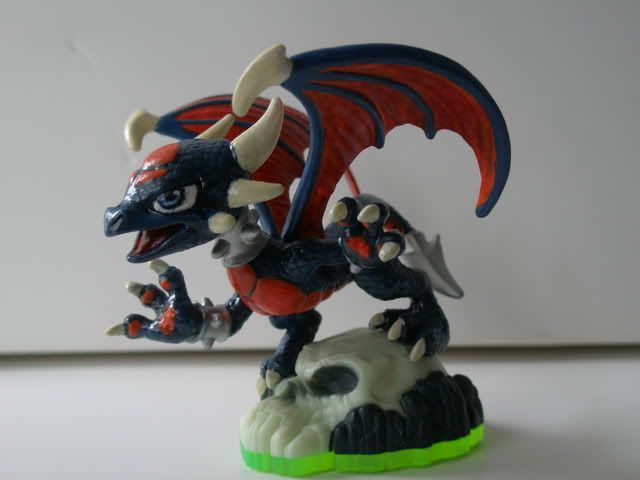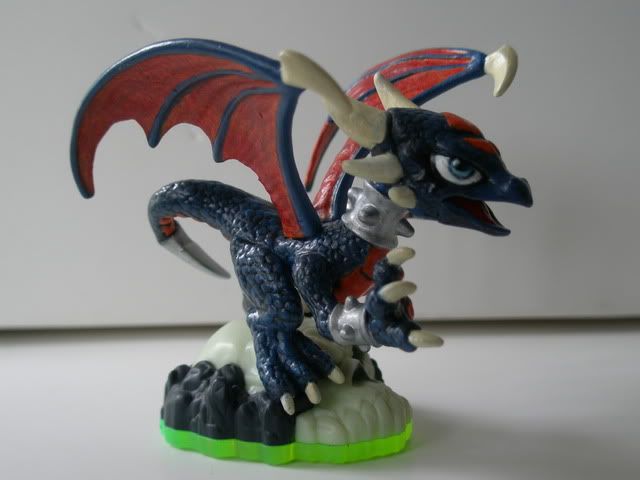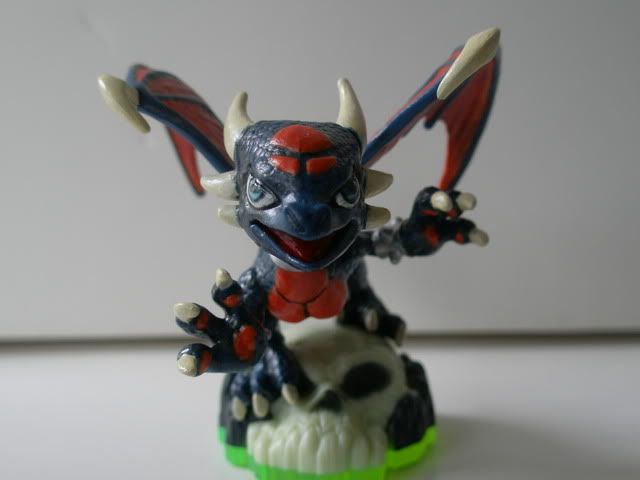 Im going to upload a pic of her in a few minutes to get some feedback. Keep in mind, this is the first coat (after a primer) so there may be some miss colors and smears and brush strokes visible and what not. I'm looking to get feedback on this to see if I'm on the right path. I also started doing a stealth elf, and two people on craigslist commissioned me to do 2 Skylanders for them as well!
This is more a proof of concept at this point. More to show you guys what I'm working on. Seeing as how I'm land locked and cab't hunt down the new guys

.
This is one coat of paint over primer. The base is taped to preserve the original base.
Left to do: Second coat, Shading and Highlighting, Touch up (messy lines etc.), paint the metal bracelet and neck piece, sealer.
Let me know what you guys think. If you guyd like it I'll paint more guys.
Actually I have an idea how I want my next Cynder to look already. I might sell this guy on Ebay or Craigslist. Better yet see if I can trade him for the new guys!

Looking closely at the ingame models I want to do a series of figures that closely resemble them. For instance take a look at an ingame sceenshot of Cynder from Skylanders and then look at the toy. The toy is detailed sure but the game has a lot of little details color wise, that the figure does not. I want to go through and touch up my second set of characters with more detail.
I also want to do more complete repaints like how I did with Cynder.
Primed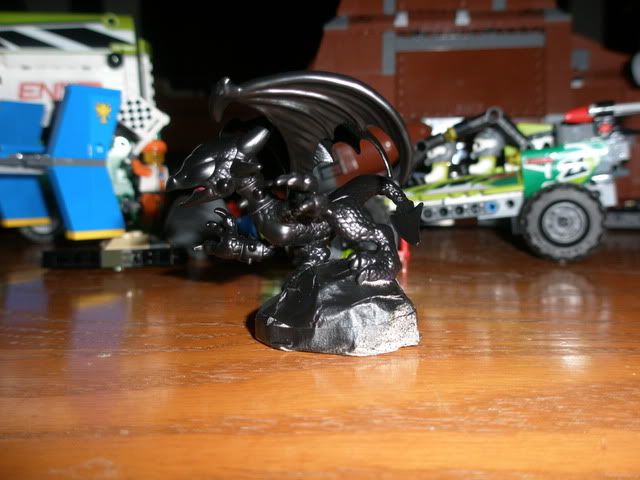 1st Coat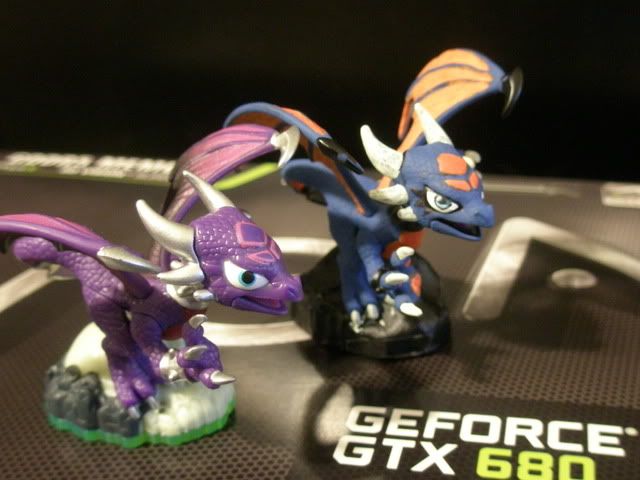 1st Coat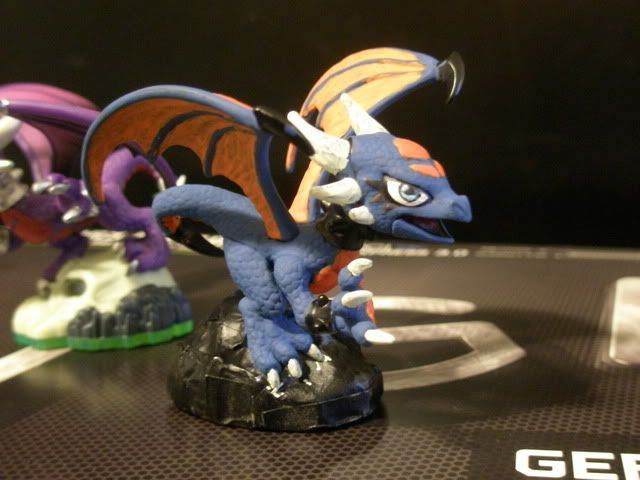 1st Coat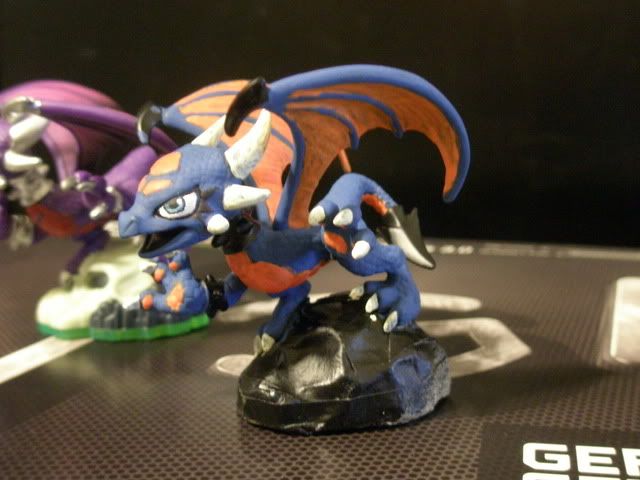 1st Coat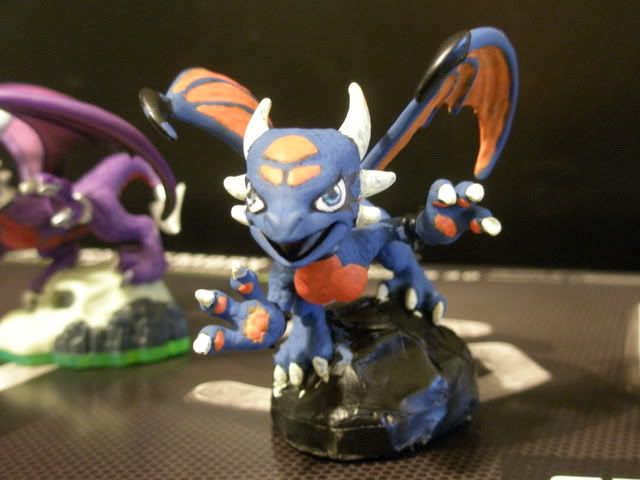 1st Coat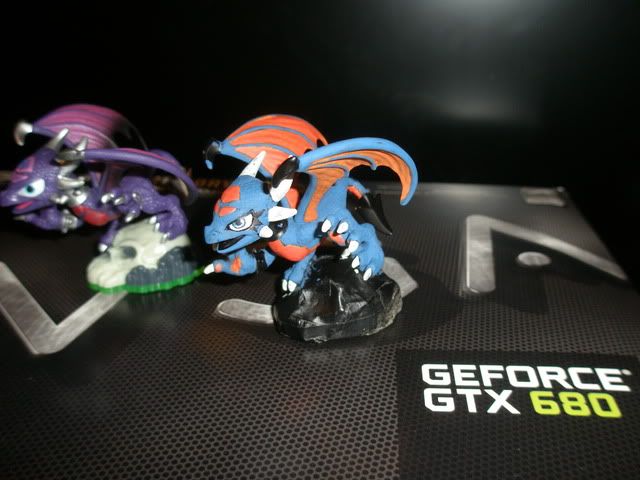 Scale detail test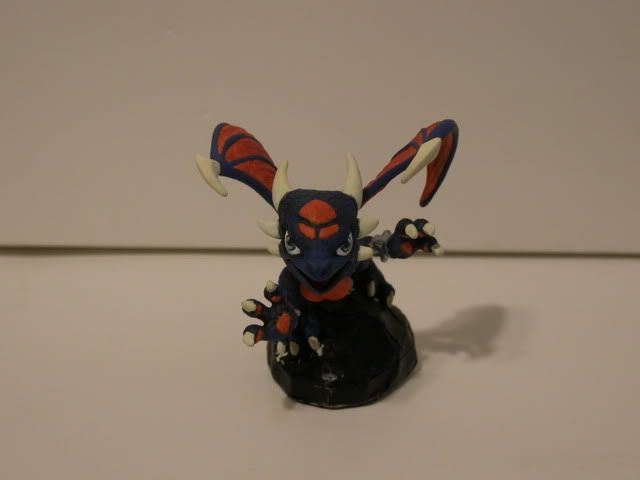 Sorry this one is a bit blurry