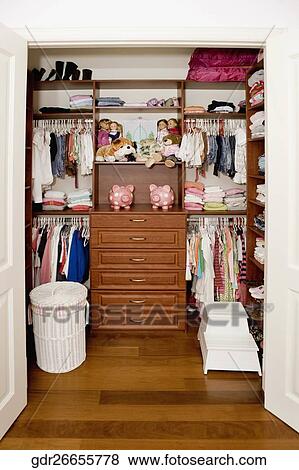 about myself
-i have two legitimate phobias: ommetaphobia (fear of eyes) and trypanophobia (fear of needles)
-my ommetaphobia is specifically triggered by eye gore, but i imagine my issue with looking people in the eyes is an extention of this
-i wear sunglasses all the time, and it's like my Thing. i do it so no one can see my eyes and i basically use them as a headband indoors
-my trypanophobia really flares up when putting in my CGM or getting my blood drawn, but i panic more with the latter
-im awful at coping with death
-im really self conscious about my bust size
-i throw up at the sight of mayo
-i dont like the scent of pine trees in the rain. it reminds me of like backwoods camping or something?? i hate it
-my favorite thing ever is driving on a rainy summer night through neon lit downtown streets. its peaceful and puts things into perspective.
-my car is an old piece of **** but i love it anyways
-i love singing but im not very good at it. youll only ever catch me actually singing in the shower. i do that last part way more than id like to admit
-id drop everything to run a cafe or a flower shop
about gaming
-the only spyro game ive ever played is spyro orange. im being serious. my first real spyro game is gonna be reignited trilogy for the switch
-despite really hating persona 4 ive never actually finished it to completion
-i have 3 games on my phone: fire emblem heroes, fate grand order, and girls frontline
-i never have any money because i spend too much on gatcha. ive largely curbed my problems for now, however
-i almost refuse to buy digital games. i prefer having something physical to hold and look at and i have major issues with licencing rights and actually owning your copy of the game. if steam or something ends up going down, what happens to your games? plus physical copies are good for games preservation
-including indie stuff on steam, i own 473 total games. ive only actually beaten 30% of them. 167 of these are on steam and are either intentionally ****ty games or must play indie gems that unfortunately wont get a physical release. after that is 3DS with 35, and PS4 with 31
-i actually like fire emblem fates, but really only the conquest route
-corrin is well characterized in warriors (if anyone bothered to play) and heroes (if anyone bothered to use corrin). corrin deserved better. yes im bitter
-i have many amiibo and really support the concept but nintendo is vastly under-utilizing it and it makes me sad
-although i self identify as a gamer, im really not good at any of the games i play at all. im **** at most games, and im probably best at smash
-where im at in smash makes me conflicted because im too good to play with friends but not good enough to place in a local
about my music tastes
-i have really weird taste in music. its all game soundtracks, pop punk, and 80's hits
-panic! at the disco is the greatest band of all time and you cant tell me otherwise. ever.
-huey lewis and the news is a very close second
about my TV interests
-i dont actually like anime that much, and when i do watch it im really really picky
-anything by seth mcfarlane is normally awful but the orville is a pretty good show
-the orville is a better star trek show than star trek discovery
-ill probably get disney+ for the clone wars and the mandalorian alone but all the MCU shows sweeten the deal
-star wars rebels is the best addition to star wars canon next to the clone wars and is in some cases better than the clone wars
about my movie taste
-its bad. really bad
-i like pacific rim a lot. it was really fun
-i like last jedi, but not as much as i remember. i really just liked the porgs and the holdo scene
-solo was a decent movie. didnt need to be made, but fun nonetheless
-the MCU is a masterclass in telling an interconnected story with different people and times over multiple movies
-iron man 3 was good as a character study and did something unique with the character that showcased how much tony stark actually is without his suit
-the incredible hulk, iron man 2, and thor: the dark world are bad, but not near as bad as captain marvel
-even then there arent any "bad" MCU films, just basic and predictable
-the MCU has a good future ahead of it, but it should have ended at endgame
-tobey maguire nailed peter parker but not spider-man. andrew garfield nailed spider-man, but not peter parker. tom holland nailed both and that's why he's so well suited for the role
-spider-man: into the spider-verse > spider-man: homecoming > spider-man: far from home > spider-man 2 = amazing spider-man > spider-man > spider-man 3 > amazing spider-man 2
-i consider myself to be a cinephile despite liking some pretty bad films for stupid reasons like "it's fun"
your turn <3