Our next ode is to another high-tier waifu: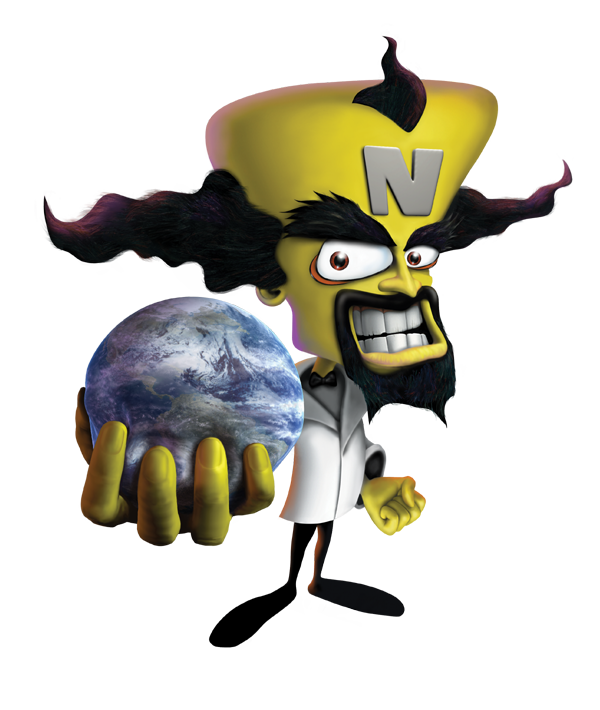 Doctor Neo Periwinkle Cortex, also known as Dr. N. Cortex or simply Neo Cortex is a fictional character and the main antagonist of the Crash Bandicoot series. His name is a play on the term neocortex, an area of the brain. He has been the archenemy of Crash ever since his first appearance, in the game Crash Bandicoot.

In the series, Cortex is depicted as a mad scientist and terrorist who seeks to achieve world domination as an act of vengeance for the ridicule he has suffered in the past. He is aided by the wicked Tiki mask, Uka Uka, who gives him advice on how to achieve this goal. Under his guidance, Doctor Cortex mutated the local animals into his soldiers, eventually creating Crash Bandicoot, the titular character of the series, but soon rejects him as unworthy of being in his army and removes him from his castle. As Cortex's actions endanger the sanctity of the islands the games are set in, Cortex's plans for world domination are often hampered by Crash along with other characters. Crash's constant interference has made eliminating Crash one of Cortex's top priorities along with world domination.

Cortex was created by Andy Gavin and Jason Rubin, and was originally designed by Joe Pearson and Charles Zembillas. Critical reception of Cortex has been mostly positive, with much of the praise going to his portrayal in Crash Twinsanity. The character's reception before and after the game, however, has varied.
The main trio of waifus is complete, but there's so many great waifus out there. Post topics about your favorites.