Greetings, and welcome to the All-Purpose Crash Bandicoot Topic!
- - - - - - - - - - - - - - - - - - - -
About
Crash Bandicoot is a series revolving around an orange marsupial called Crash Bandicoot and his arch-nemesis, Dr. Neo Cortex. Crash, with the help of friends and family, like his sister Coco, his sentient mask friend Aku Aku and his semi-brother Crunch, set into adventures on the fictional Wumpa Islands in Australia in order to stop the evil plans of Cortex, his henchmen, and other enemies. The main series consists mostly of 3D platforming games, with focus on linear level design and extra tasks like breaking crates or collecting Crystals and Gems. The series has gone trough many styles of gameplay, both for its spin-offs and for some of the more experimental main entries, with the franchise trying out on kart racing games, 2D platformers, party games and even beat 'em ups. This is due to the many studios and publishers who got hold of the franchise as time went on, but the series is now owned by Activision, with current games being made by Vicarious visions, Toys for Bob and Beenox.
- - - - - - - - - - - - - - - - - - - -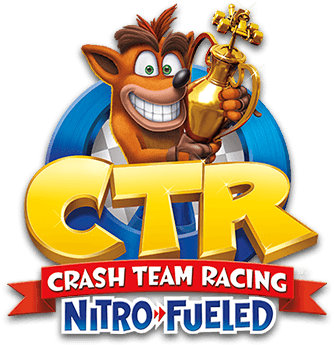 Crash Team Racing: Nitro-Fueled
is the next game in the Crash Bandicoot franchise. It is a remake of Crash Team Racing for the original PlayStation, and it includes the entire original game - from Adventure Mode and Cup Mode to Battle Mode and Time Trials - with fully remade visuals, plus additions like online multiplayer, new vehicles, vehicle switching and "more to be announced". The game will be released on June 21, 2019 for the PlayStation 4, XBox One and Nintendo Switch for a price tag of $39.99. A special edition called Nitros Oxide Edition, available at $49.99, will include Nitros Oxide, the main antagonist, and his vehicle from the get-go, plus space-themed skins for Crash, Coco and Cortex, and "more to be announced". Players who get the standard version can unlock Nitros Oxide and his vehicle during Adventure Mode.
- - - - - - - - - - - - - - - - - - - -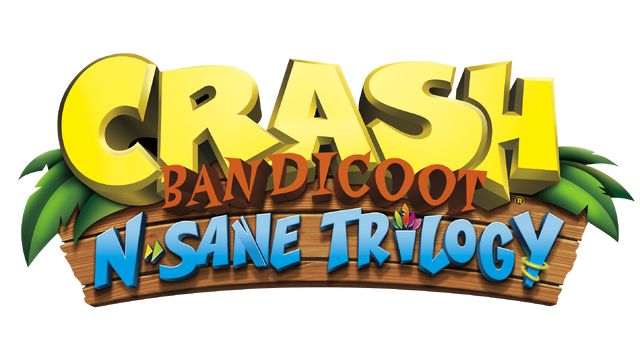 Crash Bandicoot: N. Sane Trilogy
is the latest game in the
Crash Bandicoot
series. It is a remake of the first three Crash games for the original PlayStation, including Crash Bandicoot, Crash Bandicoot 2: Cortex Strikes Back and Crash Bandicoot: Warped. The games are the same as before, but with visuals and music remade from the ground up, plus a lot of tweaks and new features, like Time Trials in all three games, a playable appearance from Coco in all games, a crate counter in all of the games, and more. The game is available for PlayStation 4, XBox One, Nintendo Switch and PC (by the Steam store). Two new stages can also be downloaded for free, called Stormy Ascent (a cut level from the original Crash Bandicoot) and Future Tense (an all-new level for Crash Bandicoot: Warped).
- - - - - - - - - - - - - - - - - - - -
Other Games
Crash Bandicoot (1996)
Crash Bandicoot 2: Cortex Strikes Back (1997)
Crash Bandicoot: WARPED (1998)
Crash Team Racing (1999)
Crash Bash (2000)
Crash Bandicoot: The Wrath of Cortex (2001)
Crash Bandicoot: The Huge Adventure / Crash Bandicoot XS (2002)
Crash Bandicoot 2: N-Tranced (2003)
Crash Nitro Kart (2003)
Crash Nitro Kart [Handheld] (2003 / 2004)
Crash Bandicoot Purple: Ripto's Rampage / Crash Bandicoot Fusion (2004)
Crash Nitro Kart [Mobile] (2004)
Crash Twinsanity 3D (2004)
Crash Twinsanity (2004)
Crash Twinsanity [Mobile] (2004)
Crash Bandicoot [Mobile] (2005)
Crash Tag Team Racing (2005)
Crash Racing (2005)
Interactive Pachislot (2005)
Crash Bandicoot Party Games (2006)
Crash Boom Bang! (2006)
CR Crash Bandicoot (2006)
Crash of the Titans (2007)
Crash of the Titans [Game Boy Advance] (2007)
Crash of the Titans [Nintendo DS] (2007)
Crash of the Titans [Mobile] (2007)
Chokkan♪ Crash Bandicoot (2007)
Crash Nitro Kart 2 (2008)
Crash Bandicoot Nitro Kart 3D (2008)
Crash: Mind Over Mutant (2008)
Crash: Mind Over Mutant [Nintendo DS] (2008)
Crash Bandicoot Mutant Island (2009)
Crash Bandicoot Nitro Kart 2 (2010)
Skylanders: Imaginators (2016) [Special playable appearance of Crash and Cortex, plus a stage based on the Wumpa Islands]