While we patiently await news from gamescom this week, some US retailers have spilled the beans on a certain someone's inclusion in the Crash Editions. Not only will they contain the regular Starter Pack's contents and Crash Bandicoot but they'll also have a Dr. Neo Cortex toy too!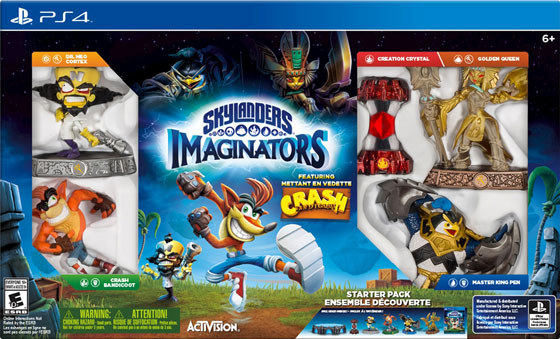 The packaging indicates that Cortex will be part of the Tech element and will be a Sorcerer Sensei (hopefully why will become clear once we see him in action).
For those of you who are not on a Sony system it is worth noting that some European retailers have listed a product with the title "Adv Pk Crash" with an end of November release date. What that is exactly is of course not 100% clear but it could be a way for you to get your hands on Crash, and possibly also Cortex, without having to buy a Starter Pack for a console you don't own.