So these are out today.
Miitomo Google Play page (for Android users)
Miitomo iTunes page (for iOS users)
You can of course get them directly through the App Store/Google Play Store apps on your phone, too.
My Nintendo website
My Nintendo looks really promising, they already have a lot of rewards up and you can already start building up points pretty easily.
Basically how it works is you complete "Missions" to earn points. There are two types of points - Platinum and Gold.
Platinum Points are earned through completing missions within Miitomo, or by doing other things related to your Nintendo Account, like linking your Nintendo Network ID, Facebook, Twitter, etc.
Gold Points are earned through eShop purchases, with the amount you get corresponding to the cost of an individual purchase. For example, getting something on the Nintendo eShop (can be either a game or DLC for a game, both is fine) that costs €5.00-€9.99, will get you 10 Gold Points.
The rewards you can get right now are also pretty nice. Here's a sample: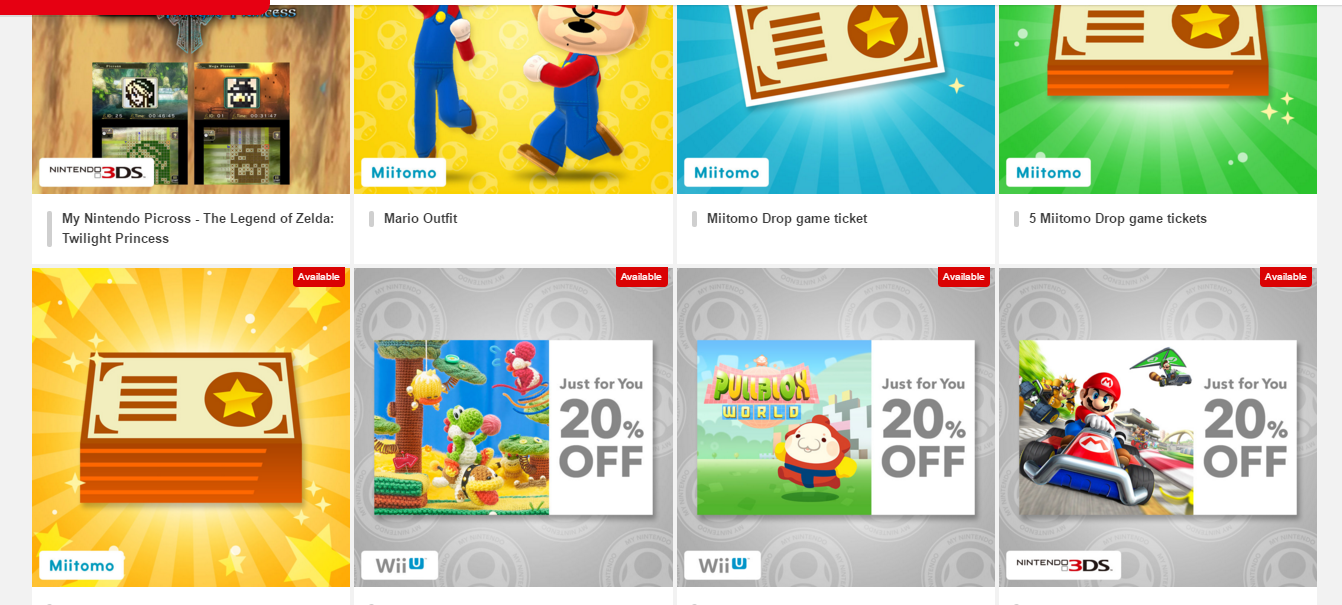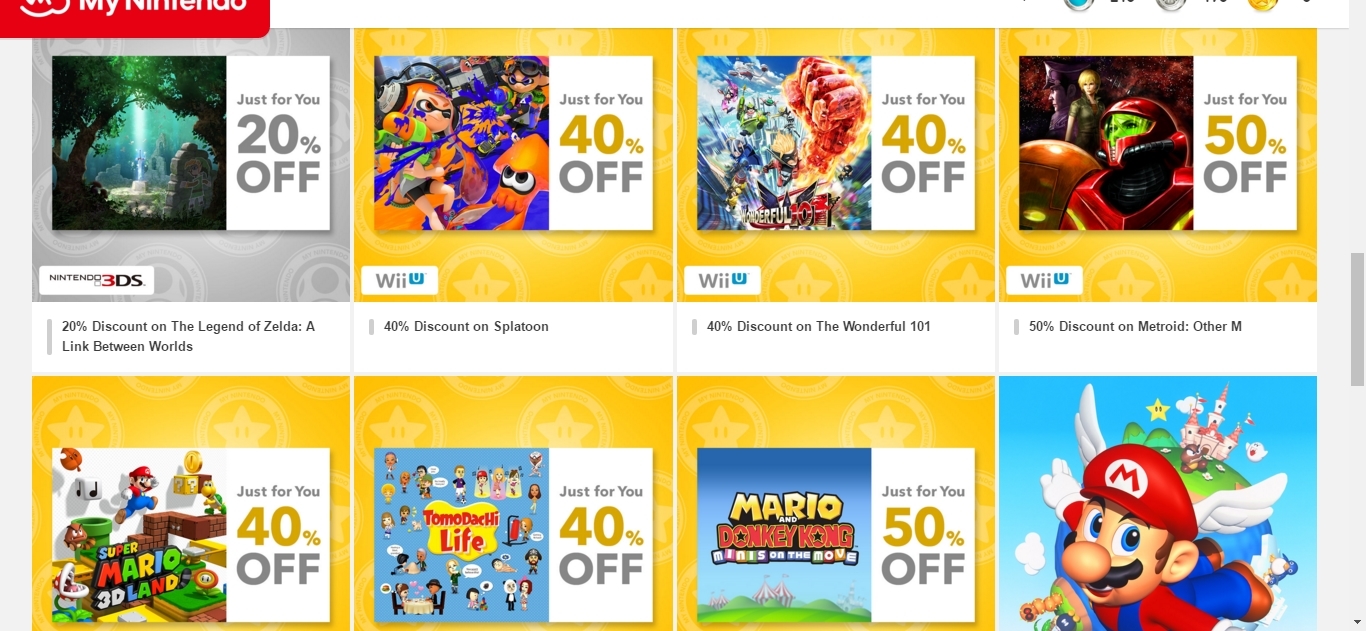 As an example of how you can get some of these, you could spend about €80 worth on the Nintendo eShop and that would build up enough points for this discount on Splatoon.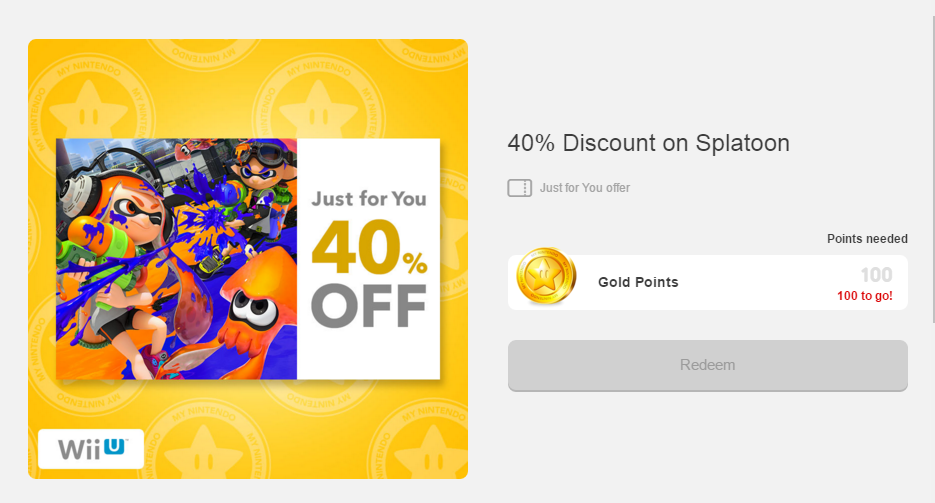 Some game discounts and free games are also purchasable through Platinum Points which don't require real life spending.
As for Miitomo, it's pretty interesting. It's basically a social app, being a bit like Tomodachi Life. You create a Mii (either from scratch, from a photo, through a QR code, or you can retrieve the one linked to your NNID or Nintendo Account), and shape it's voice and personality. Then it can ask you questions, and this can give you both in-game currency and My Nintendo Platinum Points. You can buy clothes with the in-game currency or play games to win them (games can also be played with Game Tickets). You can dress up your Mii, and have it interact with other people's Miis. You can also take photos with it and even put real life photos or game screenshots or anything as backgrounds, using Miifoto (not it's own app, it's just within Miitomo) which is actually pretty extensive. And you can share them pretty much anywhere.