A Swedish retailer has listed several new characters from
Skylanders: Trap Team
revealing some new Trap Masters, a few new core characters, more returning Skylanders and two Adventure Packs. Here are the images and names of those revealed: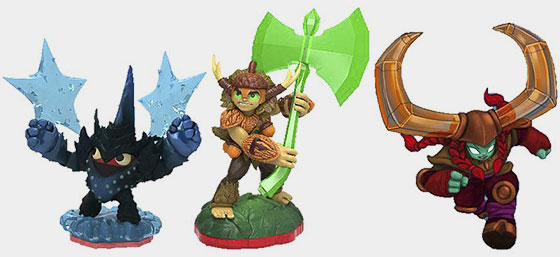 Lob Star, Bushwhack, Head Rush

Deja Vu, Blades, Fist Bump, Tread Head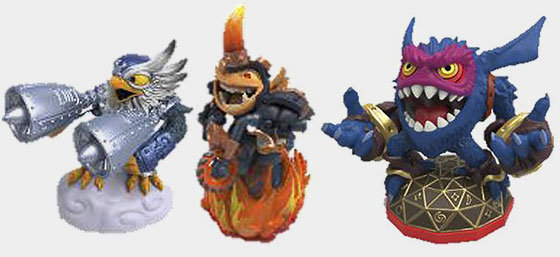 Jet-Vac, Hog Wild Fryno, Fizzy Frenzy Pop Fizz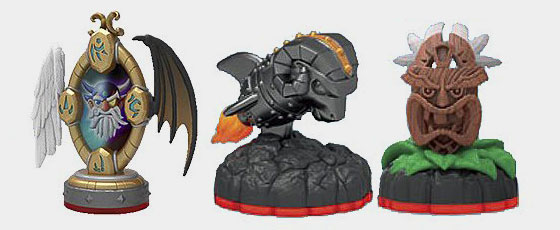 Mirror of Mystery, Rocket Ram, Tiki Speaky (with Deja Vu)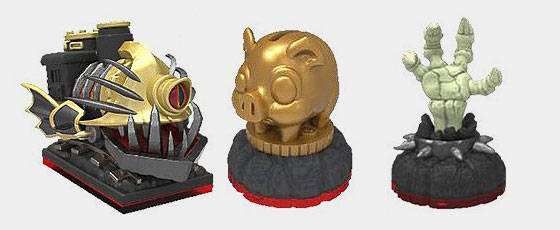 Nightmare Express, Piggy Bank, Hand of Fate (with Blades)
While a few of the images are a bit blurry they do all appear to be pretty much finalised toy designs (except for Head Rush) as compared to a
similar
listing last year which was mostly rough concept artwork. Keep in mind that as these are still early listings some characters and items may have their names and designs changed before release.
As well as the many single pack listings there are two triple packs in the leak, one containing Torch, Blades and Gill Grunt and the other with Chopper, Funny Bone and Shroomboom.
Thanks to forum member wreckingballbob and VampireCat2201 for spotting the listings.