A place to discuss Metal Gear stuff.
This post is still under construction, so I've just put the Foxhound logo here for the meantime, since I have no idea what else to put here.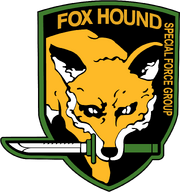 Oh yeah, the "IT'S JUST LIKE ONE OF MY JAPANESE ANIMES" thing will probably be temporary until I can find something better to put there, you can suggest something if you want.