Skylanders Battlecast
, the mobile trading card game first
announced
back in August last year, today added Australia to the small selection of countries it is officially available in.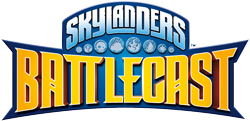 If you're living in Australia or New Zealand you should now be able to find the physical cards in stores and the free app on the App Store, Google Play, and the Amazon appstore. I would definitely recommend making sure your mobile device can actually run the game before diving headfirst into piles of booster packs.
Quote: Press Release
Based on Activision's award-winning Skylanders franchise, Skylanders Battlecast is a new, free-to-play mobile card game where players build their ultimate deck of cards, master strategic card combinations and use them in never before seen battles! Starting today, players in Australia and New Zealand can head to retail stores to purchase physical card packs to begin their epic journey to become a champion of Skylands.
For the past few months the app has been in a soft launch with the developers still actively adding new content, for example just this past Wednesday they completely overhauled how you progress through the story missions and added even more ways to earn new cards. The game isn't quite 100% complete just yet but it is certainly shaping up well.
Quote: Press Release
Activision assembled a team of experts across video game design, physical card game design, pro card players and top card artists to develop Skylanders Battlecast. Unlike traditional trading card and mobile battle games, Skylanders Battlecast offer fans impressive graphical fidelity in the form of a 3D-rendered gameplay experience that is incredibly fun and highly strategic.
If the dates provided by various different international distributors are correct at the latest we should see Skylanders Battlecast getting its full release in North America and Europe by the end of May.
To talk with others playing, make sure to check out our
message board
for the game.