Toys R Us have emailed out a Hot Toy Alert for the new Wave 4 Swappers. That means you should be able to find Freeze Blade and Trap Shadow at a Toys R Us near you (provided you live in the US)!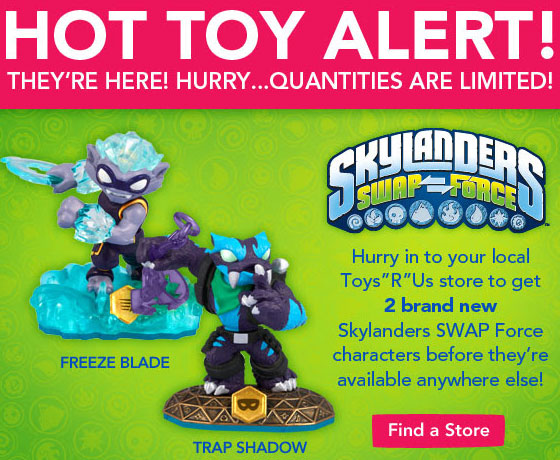 And Enchanted Star Strike is also now beginning to
turn up
exclusively at US Walmarts.